Home Page
From the Homepage, you'll find easy navigation to our 3 video libraries and the DailyBuzz Workout of the Day.
The DailyBuzz Workout of the Day is a great, simple way to stay fit and active every day. It eliminates any set up and thinking.
The workouts are all under 10minutes, used no equipment and can be done almost anywhere. Just click play and follow along.
Video Libraries
All the video libraries can be filtered to find the perfect workout for you.
Filter by Equipment, Muscle group, time or by workout type. You can also search for keywords within any video.
We have created three video libraries;
> Follow Along Videos

> Workout Demonstrations

> Movement Demontrations
Add Notes
In each video you can make personal notes such as how you felt during the workout, how many reps you did each round, what weights you used (if relevant) and if you changed any movements.
The more notes you make the better – these will be great to look back on so you can see how much you have progressed.
These notes can also be used by us to help guide you if you need further help.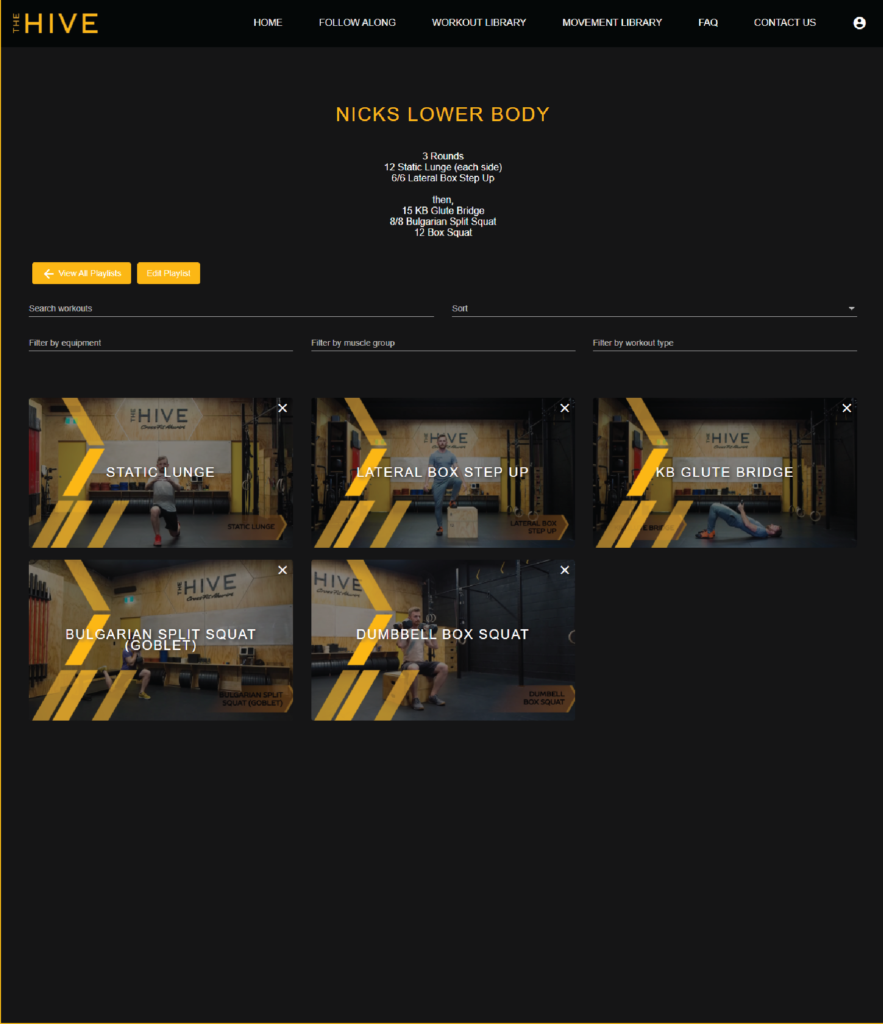 Create Playlists
You can build your own playlists from any of the video libraries.
This is great to make your own workouts or save your favourite videos to make them easier to find and repeat.